Helsinki Brain & Mind is a neuroscience hub comprising the University of Helsinki, Aalto University and Helsinki University Hospital (HUS), which promotes collaboration for basic, clinical and technological research and development. Helsinki Brain & Mind network includes more than 200 research groups focusing on neuroscience, of which about 160 are from the University of Helsinki, over 40 from HUS and around 20 from Aalto University.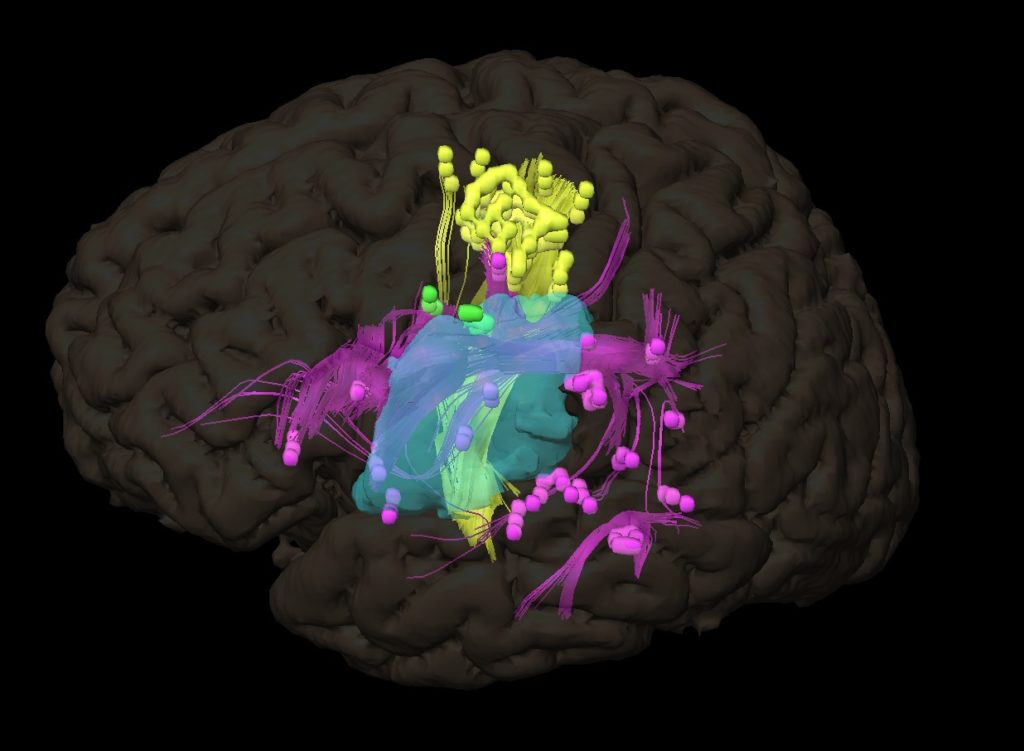 Neuroscience research in the University of Helsinki is particularly strong in the fields of cellular and molecular mechanisms, genetics, and clinical and cognitive brain research. The majority of research groups focusing on neuroscience are located in four faculties (the departments of medicine, bio- and environmental sciences, pharmacology, and veterinary medicine) and a separate HiLIFE Institute, which includes the Neuroscience Center, Institute for Molecular Medicine FIMM, and the Institute of Biotechnology. Various neuroscience research groups also exist under the Faculty of Education and Faculty of Mathematics and Natural Sciences.
Together with the Helsinki University Hospital (HUS), the University of Helsinki forms the largest clinical medicine research community in Finland. HUS sees extensive research in the areas of neurology and psychiatry. Long-term research on cerebrovascular disorders has resulted in outstanding outcomes for stroke treatment at HUS. In psychiatry, HUS has been a pioneer in the introduction of online therapies. The Park Hospital has the first BABA (Baby Brain Activity) research center in Finland, which explores the development of infant brain function.
Aalto University has led significant research and technological developments in the field of human imaging in the last decades. The Aalto Brain Center (ABC), comprising approximately 20 research groups working at the School of Science, is Aalto University's neuroscience and technology center, which focuses on systemic neuroscience and brain stimulation. In addition to the imaging infrastructure available at Aalto, neuroscience research is supported by strong computational and sensor-related research, including machine learning with neural networks, big data, digital health and games.
BioMag Laboratory, Helsinki.
Infrastructure
Neuroscience research in the Helsinki metropolitan area is supported by a strong and versatile infrastructure, especially for animal and human imaging as well as various animal and cell models.
The University of Helsinki's HiLIFE unit coordinates various infrastructure platforms that are central to neuroscience research. The Cognitive Brain Laboratory (CoBRA) includes versatile imaging and measurement equipment, including an in vivo microscopy unit for brain-imaging of awake animals, a Zebrafish unit belonging to the International ZFIN Network and the European Zebrafish Resource Center (EZRC), and a Mouse Behavioural Phenotyping Facility that provides researchers with services related to animal behaviours, including motor, sensory, emotional and social behaviors as well as memory and learning. The infrastructure for producing human pluripotent stem cells can produce human stem cell lines for use in brain research. Moreover, the structural biology unit (X-ray, NMR and CryoEM) has several collaborative projects with neuroscientists.
Aalto University's most important neuroscience infrastructure is related to brain imaging. Aalto NeuroImaging (ANI), which specializes in functional imaging at the School of Science, includes four platforms:
1) The Aalto TMS for navigated magnetic stimulation,
2) The Advanced Magnetic Imaging (AMI) Center for functional magnetic imaging
3) The MEG Core for magnetoencephalography, and
4) The Aalto Behavioral Laboratory (ABL) for behavioral research, including: EEG, EMG, ECG, GSR, thermal camera and eye tracking system, as well as a system for producing visual, auditory and thermal stimuli.
In addition to research and development equipment and specialized laboratories, HUS has a significant patient records. The HUS digital archives have electronic medical records since the 1980s as well as the results for 2.8 million patients treated in the last 10 years. The Helsinki Biobank contains samples of over 1.4 million people. The HUS Testbed is a part of the Nordic Proof network, which provides a reliable development environment for health technology companies, while the CleverHealth Network coordinated by HUS promotes HUS-based health solutions. Opened in 2018, the New Children's Hospital has Finland's only pediatric research laboratory, and Park Hospital has the Baby Brain Activity center (BABA). HUS coordinates the national FINPEDMED pediatric drug research network and is involved in the Conect4children EU project aiming to build a clinical drug research infrastructure for children.
Along with their own extensive research infrastructures, the University of Helsinki, Aalto University, and HUS have a collaborative BioMag research laboratory focused on imaging. The BioMag laboratory (https://www.biomag.hus.fi/) is involved in clinical measurements as well as research and development of equipment, new methods, and software.
The techniques used by BioMag include magnetoencephalography (MEG), transcranial magnetic stimulation (TMS), and near infrared spectroscopy for cerebrovascular imaging. BioMag is one of the world's leading centers for the study of MEG phenomena during epileptic seizures and the use of navigated TMS in epileptic surgery patients.
CDNF neurotrophic factor
CDNF neurotrophic factor
The CDNF neurotrophic factor, discovered by Professor Mart Saarma's research group (University of Helsinki, Institute of Biotechnology), shows promising signs for the treatment of Parkinson's disease. With the support of Herantis Pharma, CDNF has proceeded to the clinical phase, in which the medicine is infused directly into the brain every month, using a special drug delivery system. The first results of patient trials are expected by the end of 2019.
Clinical practices of cerebrovascular disorders
Clinical practices of cerebrovascular disorders
In several international comparisons, HUS has been proven to be a world-class actor in the treatment of cerebrovascular disorders. As a result of long-term research and the development of therapies, fibrinolytic therapy has become a standard part of the clinical practice for treating patients with brain stroke. Today, the number of patients receiving fibrinolytic therapy, per million inhabitants, is higher than that in any other country.
Thanks to the the nation-wide Telestroke-network, fibrinolytic therapy can be administered even in small hospitals through online consultation with stroke specialists from HUS.
Imaging devices Made in Finland
Imaging devices Made in Finland
Aalto University has carried out significant technological research and development in the field of brain imaging and stimulation, playing a leading role in the development of magnetoencelography (MEG) hardware and analysis. Professor Risto Ilmoniemi's research team continues to work on the transcranial magnetic stimulation (TMS) method—a Finnish innovation—that is used, for example, in research, brain surgery, and therapies for depression. Commercial TMS equipment is currently manufactured by the Finnish company Nexstim Oyj.
Private: Risto Ilmoniemi
Director, Department of Neuroscience and Biomedical Engineering, Professor, Aalto University
risto.ilmoniemi@aalto.fi
Private: Aki Laakso
Associate Professor in Neurosurgery and Neurobiology, Head of Research and Development of Neurocenter, Helsinki University Hospital
aki.laakso@hus.fi
Anne Patana
Head of Development Helsinki Brain & Mind, University of Helsinki
anne.patana@helsinki.fi
+358 50 5913279
Private: Jari Koistinaho
Director of HiLIFE Neuroscience Center, Professor, University of Helsinki
jari.koistinaho@helsinki.fi
+358 50 378 9207
Private: Paula Eerola
Chair of the Helsinki Brain & Mind steering group, Vice-Rector, Professor of Physics, University of Helsinki
paula.eerola@helsinki.fi