Promotion of data accessibility
Promoting the accessibility and availability of data has been identified as a key requirement for both researchers and companies.
Operating models are being developed for promoting the availability of data to produce research data using open source technology. Neurocenter Finland helps with surveys and provides record management and data analysis services. The objective is to create functions that facilitate the use of data by setting up resource libraries to be shared by researchers and other partners using programmatic platforms.
Data-related collaborative outputs
Patients Alzheimer's timeline -application
A demo application for visually examining the hospital events of patients with Alzheimer's disease before and after the diagnosis. The patient data itself is synthetic, but it reflects real world phenomena. The application was developed as a collaborative project by the University of Eastern Finland, Kuopio University Hospital and Roche oy. Access to the application and its source code is open to anyone.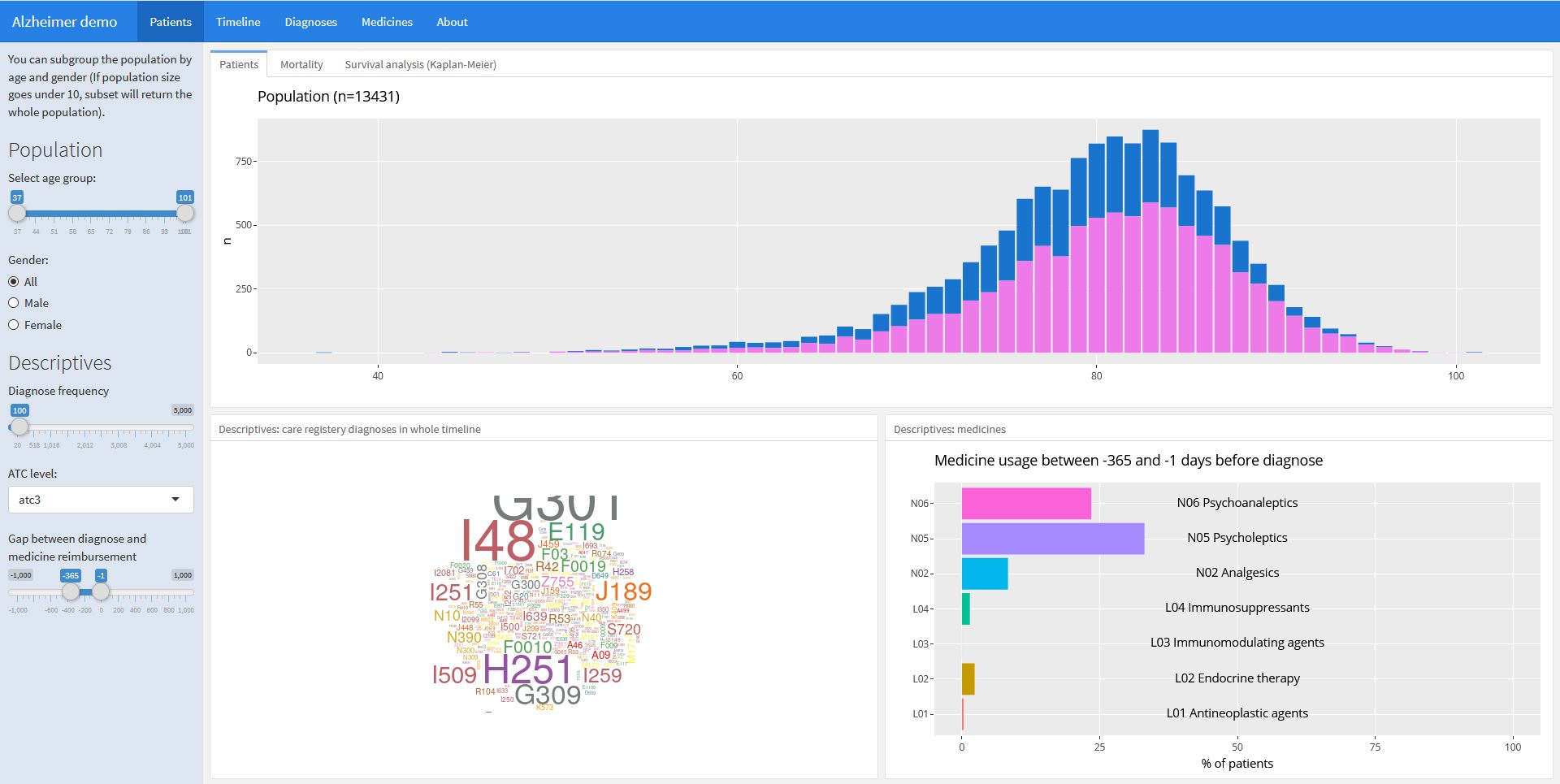 regstudies R package
R package is designed specifically for handling data utilised in register studies. The package contains functions that facilitate the modification and use of register-based data in general. The package has been developed with the AI-Hub of Northern Savo. Read more on the regstudies homepage.