The European Research Council Starting Grant for 2018 brought funding to Finland for ten researchers for a period of five years. Among these ten researchers, three were neuroscientists.
In the spotlight: Teppo Särkämö, Alina Solomon and Merja H. Voutilainen
  "The scholarship is meant for 2-7 years after obtaining a doctoral degree, so it is advisable to apply for it at an early stage of postgraduate study, at least to gain experience," says Academy of Finland Research Fellow Teppo Särkämö, PhD in psychology, who received a grant for research in the neurocognitive impact of music and singing on aging, aphasia and Alzheimer's disease. Särkämö applied for the grant twice: "The Starting Grant is a challenging funding application, and it requires a comprehensive result-oriented perspective for research questions. The feedback I received at the end of my first application attempt was helpful," Särkämö says.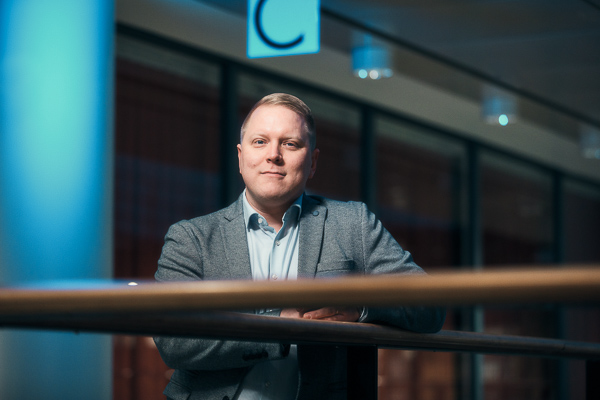 Alina Solomon, MD, PhD, Academy of Finland Research Fellow, is, developing a Brain Health Toolbox as part of the global WW-FINGERS-network. She applied for the ERC-Starting Grant for the first time, and says that the process took, all-in-all, 1,5 to 2 years. She describes her approach to the application process: "ERC grant application is challenging, and it was unlike anything else that I had ever applied to before. Even though preparing the application took me only about a month, I spent quite a while carefully considering what I would like to focus upon in my research."
Merja H. Voutilainen, a docent in pharmacology and drug development, is studying a new cerebral dopamine neurotrophic factor (CDNF) variant that can cross the blood-brain barrier in her ERC project involving ALS and Parkinson's disease. During the ERC funding application, Voutilainen prepared carefully for a panel interview in Brussels. "My ERC panel included 18 experts from different fields who had to be convinced of the uniqueness of my research subject – even those who had never heard of my research topic," Voutilainen says. She prepared for the interview by presenting her research idea to her collaborators and other ERC-funded researchers and by modifying her presentation based on the feedback that she received. "In order to even have the funding application read, the researcher needs to have a unique research idea along with high-impact publications and a good CV," recalls Voutilainen.
Pushing even the newest boundaries
ERC funding is used to promote new and revolutionary research. In her ERC project, Merja H. Voutilainen aims to bring the CDNF variant towards clinical trials. So far, the CDNF neural growth factor discovered in 2003 has been injected directly into the brain in animal models for Parkinson's disease or in patients with Parkinson's disease; however, this is a risky surgical operation. A CDNF variant could be administered directly under the skin of a patient with ALS or Parkinson's disease due to its permeability through the blood-brain barrier. If the promising results of animal experiments can be successfully reproduced in clinical trials, the CDNF variant will revolutionize the treatment of neurodegenerative diseases in the future.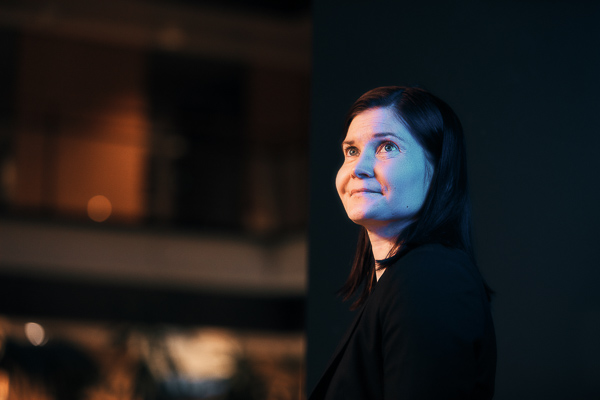 Preventing dementia and Alzheimer's disease is a global priority. Until now, there have been single-intervention approaches to these diseases. "With a 99.6% failure rate in drug development for Alzheimer's disease, it is time to move from the single-intervention approach to a multimodal approach where several risk factors and disease mechanisms are targeted simultaneously," Alina Solomon explains. The objective of Solomon's research project is to design a new multimodal approach for preventing dementia and Alzheimer's disease. Solomon has set a course to develop more accurate disease models and prediction tools, and to bridge the gap between non-pharmacological and pharmacological approaches. The multimodal approach will provide tools for personalized decision-making for dementia prevention.
The use of music and its effects on brain mechanisms in neurological rehabilitation have been actively studied over the past 10 years. In Teppo Särkämö's research, the newest approach involves exploring the neural basis of singing in the aging brain and its use at the group therapy level in rehabilitation for aphasia. "Singing is already used in individual rehabilitation of aphasia, but the social element of choral singing can enhance and expand its effects, both in terms of speech and cognitive and emotional rehabilitation," says Särkämö. The basic research goal is to find out what allows the brain to maintain the ability to sing in aphasia and to preserve music-evoked memories even in patients with severe Alzheimer's disease. "These phenomena have been known in neurology for a long time, but this is the first time that systematic mapping of the corresponding structural and functional brain mechanisms is being carried out," Särkämö explains.
—
Universities offer support services for submitting grant applications. Neurocenter Finland provides a national platform for useful briefings regarding funding opportunities.